Sending personalized SMS landing pages took too much time and money, and we did not have the customer insights for targeted SMS marketing.
You didn't have the time, or the information to create individualized mobile messaging experiences that would build brand engagement and boost sales.
Mobiz lets you leverage your customer data insights to send individualized SMS landing pages that build loyalty and boost your bottom line.
Say hello to Mobiz
What is Mobiz?
Mobiz lets you leverage your customer data insights to send individualized SMS landing pages that build loyalty and boost your bottom line. Leverage your customer data and create personalized SMS landing pages that are 70x faster than an email and 100% deliverable. It's easy to integrate with Shopify, so you can get started in minutes, not months. Join hundreds of merchants who are using Mobiz to optimize conversion rate!
Why should you use Mobiz?
Easy customizable templates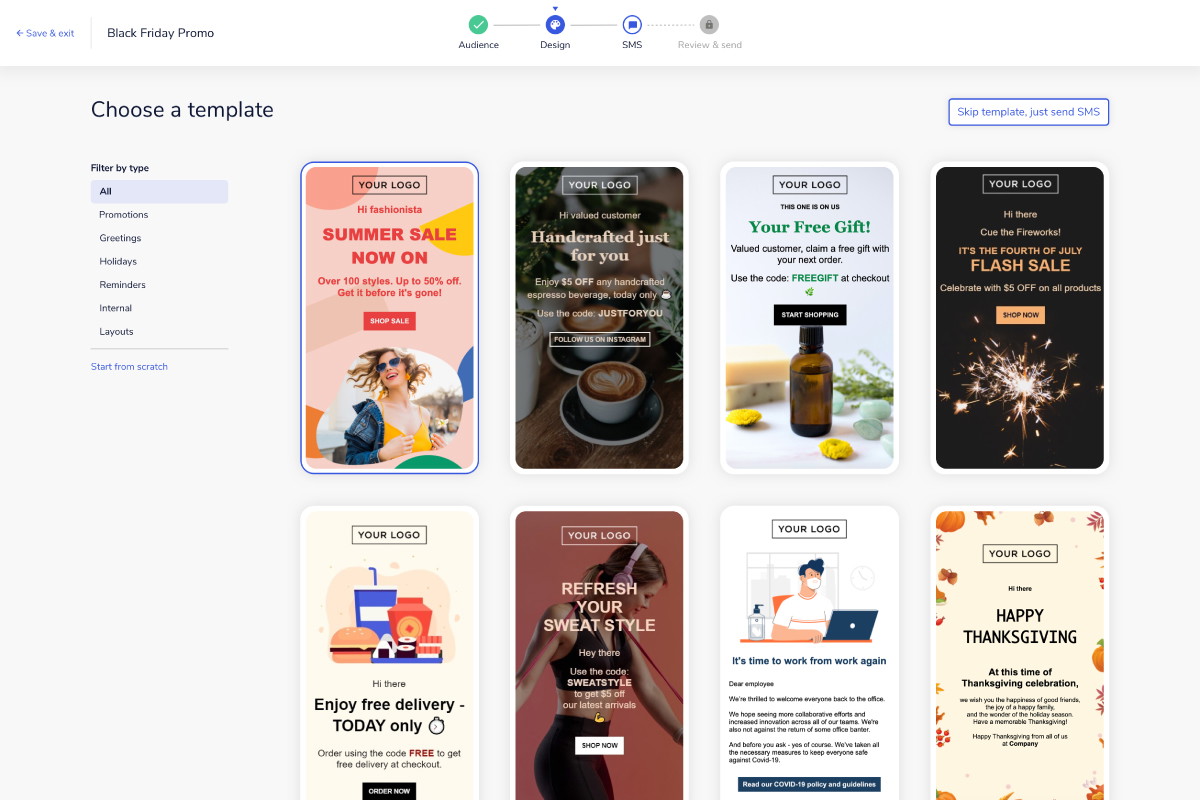 Create beautiful landing pages for your text message campaigns using our fully customizable templates.
Engage your customers with personalized offers
Delight your customers. Let personalization features in our business software help you personalize your experiences—we work in the background to make it as easy as possible for you.
Into the hands of your customers for amazing results
It's no secret that Short Message Service text messages cut through the clutter! Connect with your customers using the delivery channel with the best open rates and conversions
How Does it Work?
Your customer list
Upload your customer database to use our growth tool or make a new subscriber list.
Landing page creation
Select a template and add personalization features so each new customer's campaign is unique.
Send it with SMS

Once you write your text message, add your link, and hit send, you can watch your results soar.
Mobiz Lifetime deal Features
TEMPLATES
Make your campaign pop! Choose a template that matches your brand, customize it with your own design, and personalize it with dynamic information to engage the viewer.
PERSONALIZATION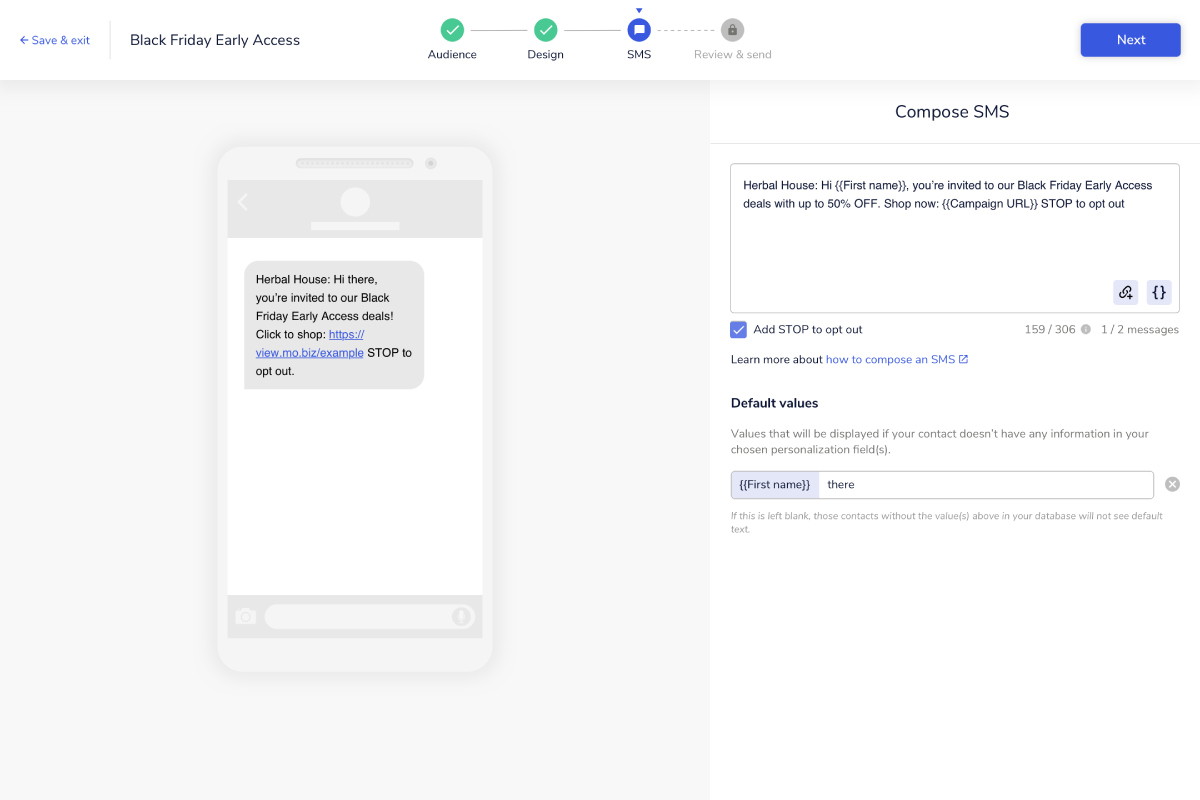 Personalize the journey Make each customer experience unique with just a few clicks. Add personalization every step of the way, from SMS to landing page.
Automatic segmentation Smartly segment your customers based on data you already have.
Segments are automatically updated based on relevant customer interactions.
SUBSCRIBER GROWTH TOOL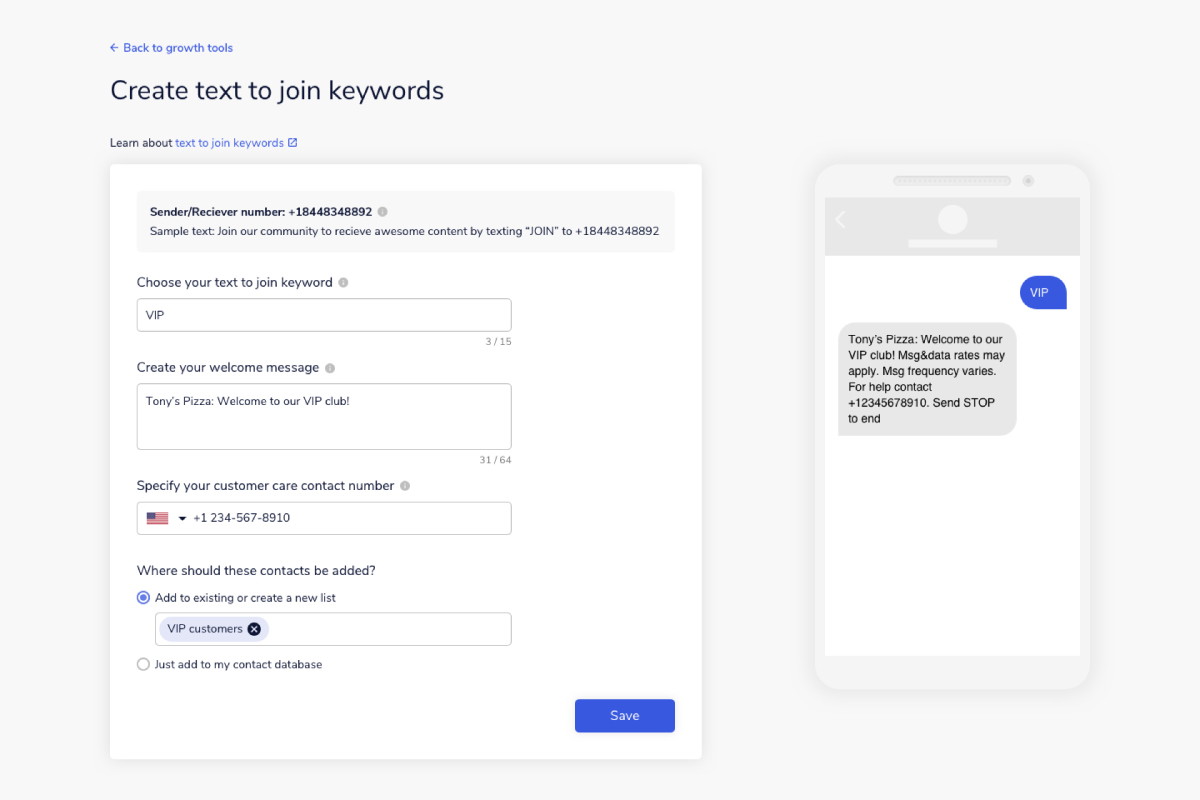 The easiest way to grow your list is with our pre-built SMS subscriber growth tool. No coding or design skills required:
It's as easy as a text message. Your customers can join by texting a keyword and confirming opt-in.
Our growth tool is built-in in accordance with TCPA, CTIA and GDPR to help ensure your lists are compliant with the latest regulations.
REPORTING
Mobiz is the world's first SMS marketing platform that also offers a powerful analytics dashboard.
With our analytics dashboard, you can easily learn what works for your customer and make each new campaign better and smarter.
Mobiz Appsumo  lifetime deal 
If you have ever sent customers a generic SMS message, you have probably lost out on a handful of sales. So, why not send them a message that caters to their wants and needs? Mobiz lets you leverage your customer data insights to send individualized SMS landing pages that build loyalty and boost your bottom line.
Get Lifetime deal in appsumo only for $79 dollar for a limited time
Lifetime access to utobo
All futur
5,000 contacts
500 free SMS credits per month
Unlimited SMS landing pages (if using your own 3rd party SMS sender)
Personalized landing pages
Dynamic templates
Subscriber growth tool
Toll-free number
Bulk contact upload
Get an Extra 10% off Mobiz lifetime deal
Follow the below method if you want to get 10% off Utobo lifetime deal on appsumo.
Click here and go to Utobo lifetime deal appsumo page
Wait 10 seconds to pop up appear on the screen
Put your email into email box
Cheek your email inbox to get an extra 10% off
It is applicable for a new account or first order.
Mobiz lifetime deal and Review conclusion
Use Mobiz to deliver highly personalized marketing campaigns based on customer behaviour. By integrating seamlessly with your existing POS or systems, we capture data across all channels and set up automated campaigns so you can spend more time growing your business. Stop thinking of revenue generation as a one-size-fits-all approach and scale the way your customers want to be marketed.